Washington, D.C. - Meet The New Officers of The Washington, D.C. Chapter
PRESIDENT:John Simson
John L. Simson has been involved in the music industry since his 1971 signing with Perception Records as a singer/songwriter. His career has included a ten year partnership in Studio One Artists, acting as counsel to the firm of Berliner, Corcoran & Rowe, and creating and heading SoundExchange, among many other contributions. Over the past decade he became one of the leading spokespersons for the value of music and the importance of ensuring that artists receive fair pay for the use of their work by digital services. Simson serves on the Library of Congress' National Recording Preservation Board and was recently named Chairman of the Board of the newly created National Recording Preservation Foundation of the Library of Congress. Both organizations seek to help preserve the nation's recorded history. Simson currently teaches music business classes at the Kogod School of Business at The American University in Washington, D.C.
VICE PRESIDENT:Richard Burgess
Richard James Burgess Ph.D., Director of Marketing and Sales for Smithsonian Folkways Recordings, has international major label experience as a producer, engineer, manager, artist, and studio musician with many multi-platinum, platinum and gold albums to his name. He authored "The Art of Music Production", and "The Art of Record Production" and lectures on the music business. Educated at Berklee College of Music, Boston, Guildhall School of Music and Drama, London and The University of Glamorgan, Wales, he played with the National Youth Jazz Orchestra (U.K.) and won Music Week, Arts Council, Park Lane Group, and Greater London Arts Association awards.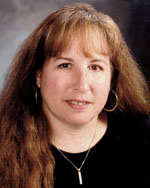 SECRETARY:Diane Blagman
Blagman has over 20 years of experience working to support artists and artist-related causes on Capitol Hill. Currently, she is Senior Director of Governmental Affairs for Greenberg Traurig, LLP, working on issues such as music education and intellectual property, and representing major songwriter and performing arts organizations in Congress. Previously, she served as a Chief of Staff to a senior member of Congress and as staff on the House Appropriations Committee. Blagman has successfully coordinated and acted as liaison and speechwriter for benefit concerts such as the "Live Aid" concert, the "Farm Aid " concert, and the "9/11 Memorial" concert.